VisioPointer®
A complete Vision Solution
for Thorough Packaging Inspection
VisioPointer® is a high-end, state-of-the-art vision inspection system designed for thorough quality control of food packaging. VisioPointer® is a complete solution with its built-in conveyor belt, ejector and operator panel in a compact stand-alone unit, making it easy to implement in most production lines.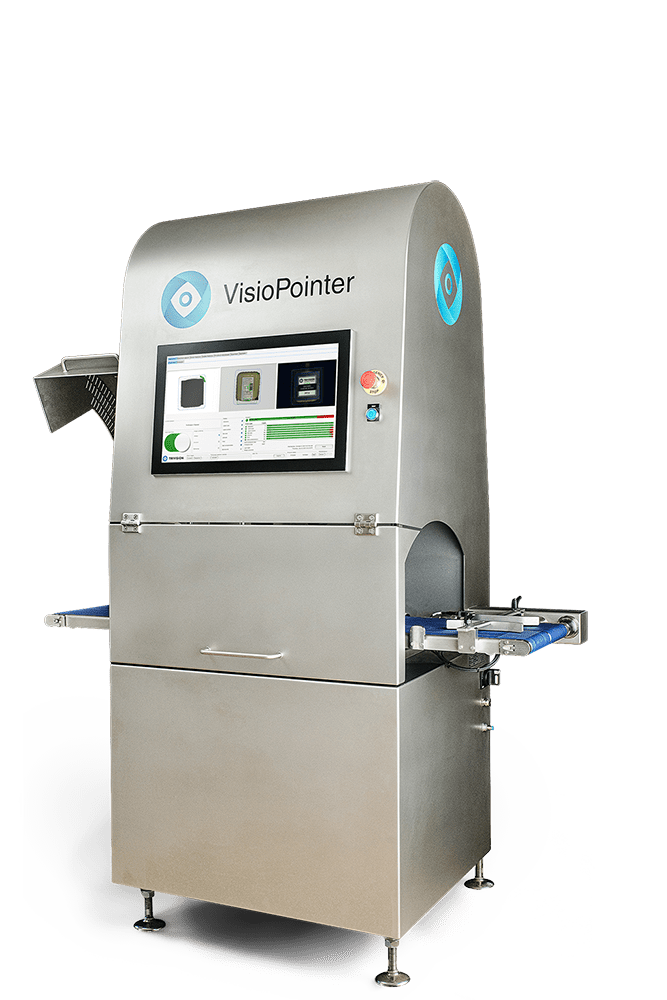 Numerous Inspection Types
Available in different configurations with seal, label and artwork, print and barcodes inspection as well as top, bottom and side cameras.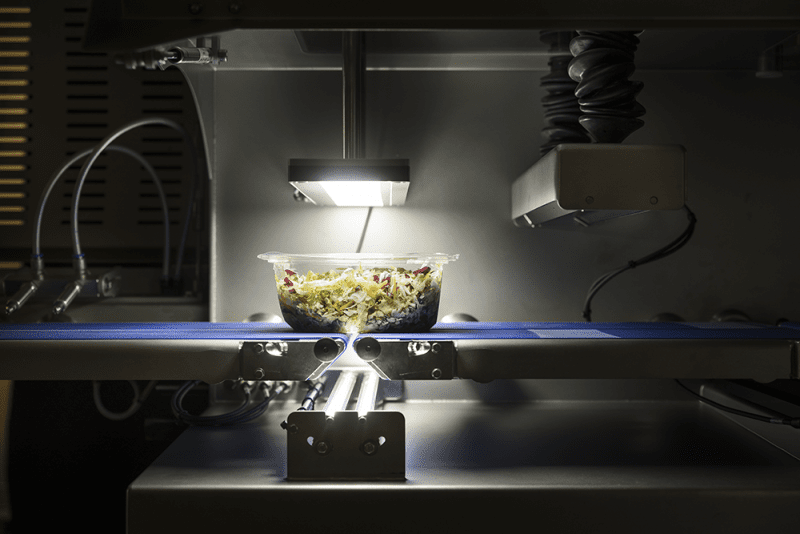 A Complete
Vision Solution
A complete solution in one unit with sensor, camera, lights, built-in conveyor, ejector mechanism and operator panel.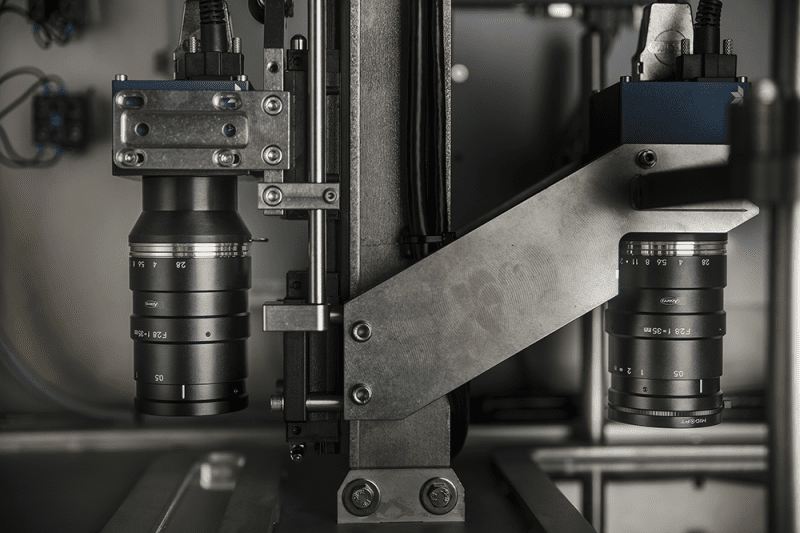 Solid Production Overview
TriVision's intuitive software powers the VisioPointer, which makes it easy for operators to adjust quality levels and monitor the production.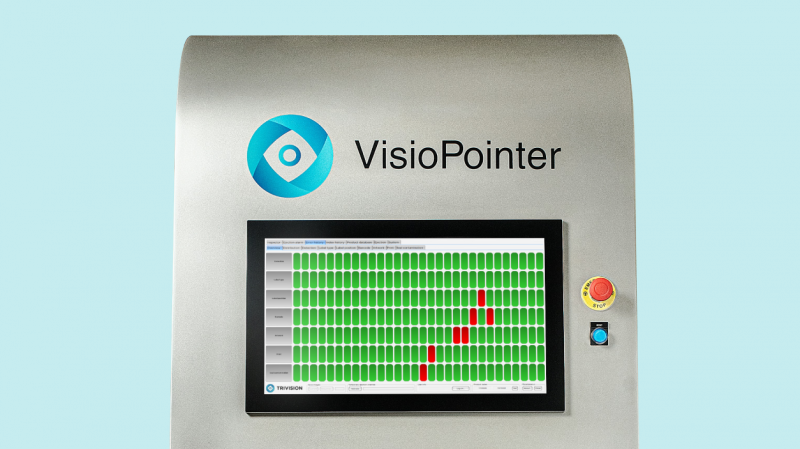 Highlights
Highlights
Built-in conveyor, ejector mechanism and operator panel
Powered by TriVision vision software
Technical Overview
Technical Overview
Specifications
Cameras: GigE Line Scan
Max. dimensions of inspected products: 110H x 280W x 350D mm
Max. conveyor speed: 800 mm/s
Mechanical Specifications
Material: Stainless steel AISI 316
Material Encap. parts: Stainless steel AISI 304
Dimensions (excl. shield): 1930H x 1382w x 660D mm
Conveyor Dimensions: 1400W x 300D mm
Conveyor level: 900 mm (+/-50mm)
Ejector Mechanism: Mechanical pusher (Standard)
Enclosure Rating: IP 64
Built-in Computing System
Processing system: Industrial PC
Operating System: Windows 10 IOT Enterprise LTSB
Interface: Gigabit Ethernet and Digital I/O
Communication protocol: OPC UA and REST
HMI: 21,5" full HD multi-touch panel
Language: All languages are available
Supply
Voltage: 230VAC / 50 Hz, Max 13A
Power: 2,5 kW
Pneumatic: 8-10 bar
Downloads
Downloads
VisioPointer® Productsheet
Case Story
Heemskerk fresh and easy
VisioPointer® ensures superior quality in Heemskerk fresh and easy's packaging and facilitates optimization in the Company's production.