VisioPointer®
Complete quality control
of food packaging
VisioPointer® is a high-end, state-of-the-art quality control system designed for thorough quality control of food packaging. VisioPointer® is a complete solution with its built-in conveyor belt, ejector and compact design, making it easy to install in most existing production lines.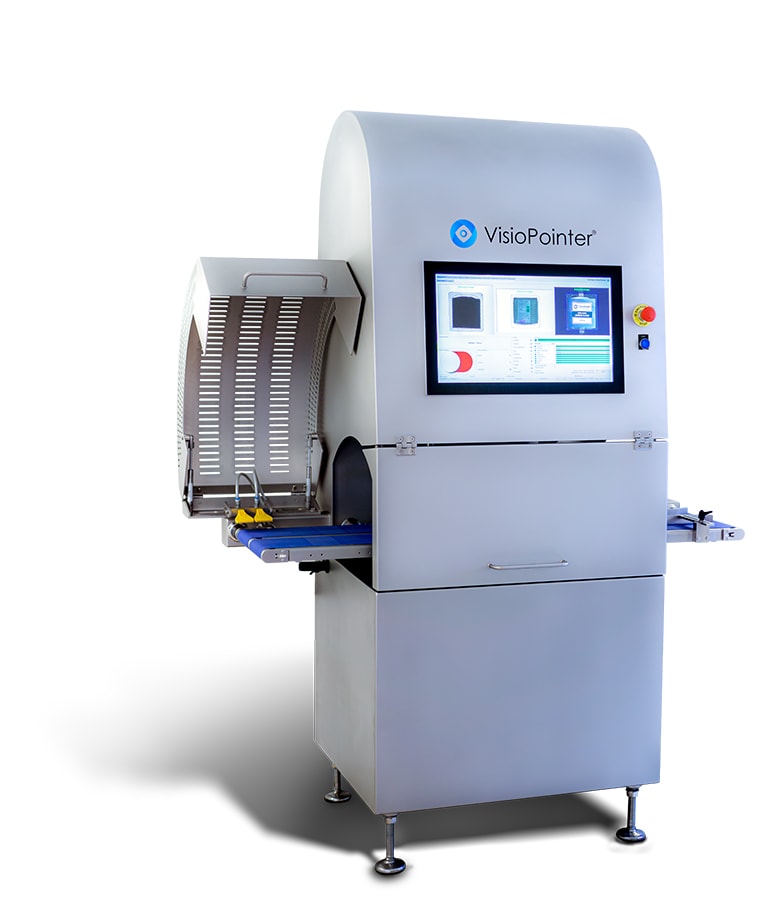 The system is based on TriVision's advanced machine vision technology, making it a highly reliable, accurate and efficient quality control system.
With light and camera setups both above and below the unit's built-in conveyor belt, VisioPointer® can inspect labels and artwork, barcodes and printed date markings both on the top and the bottom of different types of food packaging.
VisioPointer® also inspects the package seals of e.g. thermoformed packaging, tray sealed packaging and vacuum skin packaging.