RELIABLE INSPECTION
Keep your brand safe and costs down with intelligent failure detection
Our customers take advantage of TriVision's technology to protect their brand, customer relationships and earnings. It prevents errors in processed and packaged food leaving the factory - without causing false ejections and unnecessary waste and costs.
This is all thanks to TriVision's innovative vision technology – the core of all vision systems. A technology based on decades of machine vision pioneering, which has made it reliable, robust, accurate and proven.
INTUITIVE VISION SYSTEMS
Achievable optimization through user-friendly vision systems
Ensured product quality and production optimization sounds good – making it achievable sounds even better.
While having developed vision systems for more than two decades, we have perfected our intelligent software and have made it the backbone of all TriVision systems - allowing them to be intuitive and user-friendly to operators at production lines in any food sector.
ACCURATE INSPECTION DATA
Take production performance To new heights
Utilizing TriVision system's inspection data is like being present at all production lines all the time - it gives immensely valuable knowledge.
The elaborate, accurate data of all inspections allows you to make better informed decisions and optimize your production more effectively. It shows actual trends, issues and opportunities in the production, such as quality and performance variations across different work shifts or material suppliers.
VISION INSPECTION WITH LOW FOOTPRINT
Make a huge impact in little space
The low footprint of all TriVision systems is valued at different production facilities across different food sectors.
Space is valuable at any food manufacturing facility, as more and more production lines or equipment are added over time.
We recognize the puzzle that food manufacturers must do and keep all our systems minimalistic in their design, but huge in their impact.
CONSISTENT QUALITY LEVEL
Meet and Exceed Expectations of Consumers and Retailers
The reliable inspection and rejection of bad products not only ensures compliance and food safety, but also a consistent quality level of food and packaging that perfects every consumer's experience of the product. By creating consistency in product quality and hence product offering, TriVision solutions help food producers earn and maintain loyal customers.
With a consistent product quality and the possibility of complete documentation, manufacturers are also able to meet and exceed the needs of retailers with the most stringest requirements for product quality and quality control.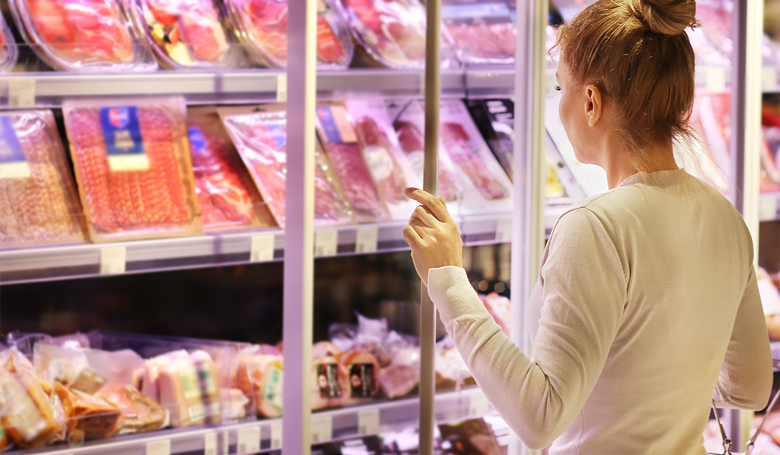 REDUCE QUALITY COSTS SIGNIFICANTLY
Automate Your Way to Lower Quality Costs
TriVision's automated quality control systems release manual labour from challenging inspection tasks. The human eye faces certain issues when it comes to speed and accuracy, which will cause errors in the inspection process now and then.
Our vision systems consistently inspect all products at high speed, reject all faulty products without causing false rejections and reduce manual labour costs.