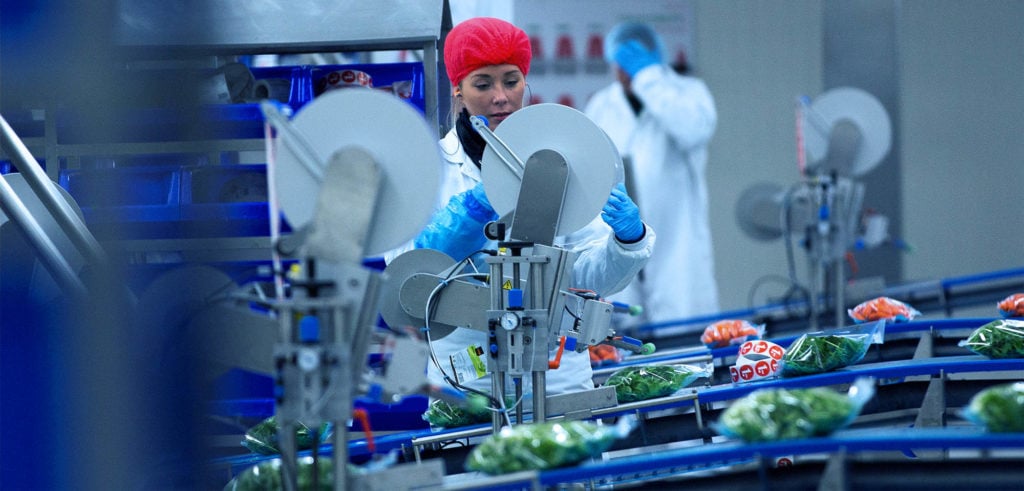 SETTING THE BAR HIGH FOR QUALITY AND EFFICIENCY
Heemskerk wanted to automate its packaging inspection - to consistently ensure the quality of all aspects of the packaging and to increase efficiency. This aspiration turned into a strong collaboration between Heemskerk as an innovative food producer, TriVision as supplier of the vision solution, and Gullimex as the local distributor and collaborator.
One of the inspection requirements was to detect trays with leakages - including those without visible contaminations in the package seal. As the majority of Heemskerk's products are packed in modified atmosphere, Heemskerk was determined to detect all leakages to ensure optimal shelf life.
Additionally, Heemskerk also wanted to increase production efficiency by increasing production speed, which required an automation of inspection processes. The employees carried out important visual checks in the packaging process to ensure correct labelling, an accurate best-before date, and proper package seals.
To automate these inspections, a reliable, efficient inline vision solution had to be implemented.