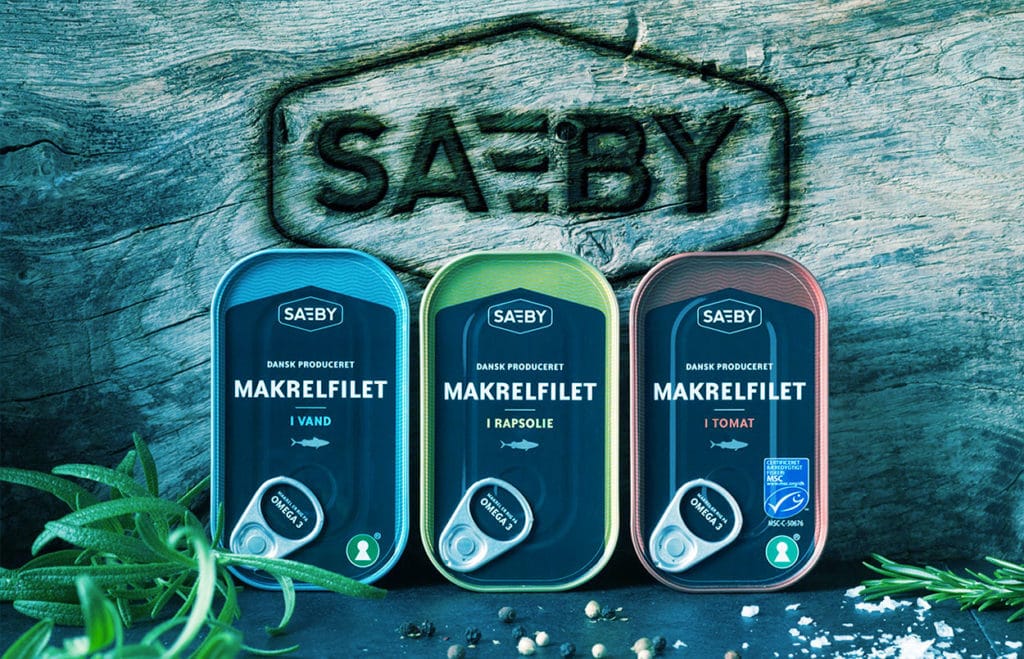 Automated inspection of food cans



Saeby Fish Canners Ltd. – Europe's leading manufacturer of canned mackerel – produces more than 100 million cans annually. In 2016, the company needed to update their quality inspection in three production lines to increase production capacity and efficiency.
Having relied on trained specialists who inspected all cans manually, Saeby Fish Canners Ltd. needed to automate their quality control. The company did not want to compromise with its high product quality, and the increased production speed would become challenging for even the trained human eye.
The required solution demanded an inspection speed of 360 can per minute and the ability to detect any dents, seam errors, errors in artwork, incorrect food labelling and errors in printed date markings. All these inspections were crucial in order for Saeby Fish Canners Ltd. to maintain the high product quality and ensured food safety.
A high-speed vision solution
Saeby Fish Canners Ltd. chose to implement three TriVision CanInspectors as the systems could meet the tough requirements for high inspection speed and provide additional benefits.
CanInspector can reliably perform high-speed inspection with its ability to inspect 6 cans per second. Its three cameras obtain images from three angles, allowing the system to inspect the cans' surface, artwork, expiry dates and seam, and detect all products with any of these errors. The faulty products are then rejected automatically from the production line by the system's ejection mechanism.
As CanInspector, like any other TriVision system, is based on TriVision's intuitive software, the system has eased product changeovers. This was of high value to Saeby Fish Canners Ltd., as the Company has frequent changeovers due to a wide assortment of mackerel in different oils tailored specifically to each market's local cultures and tastes. Being able to quickly adjust the production equipment, including the quality control system, when having frequent product changeovers saves a lot of time in the long run for the Company.
---
"The TriVision systems have definitely been worth investing in. We maintain our superior product quality while having increased our production speed and reduced our manual labor costs."
Kent Christiansen, Technical Manager, Saeby Fish Canners Ltd.
---
Benefits
► Maintained superior quality while increasing capacity → capacity went from 280 to 360 cans per minute.
► Reduced manual labour costs.
► Reduced training costs – high-speed manual inspection demanded a lot of training.
► Quick product changeovers facilitated by TriVision's intuitive interface and easy adjustment functions
► Cost reduction and production optimization lead to an estimated return on investment of less than 15 months